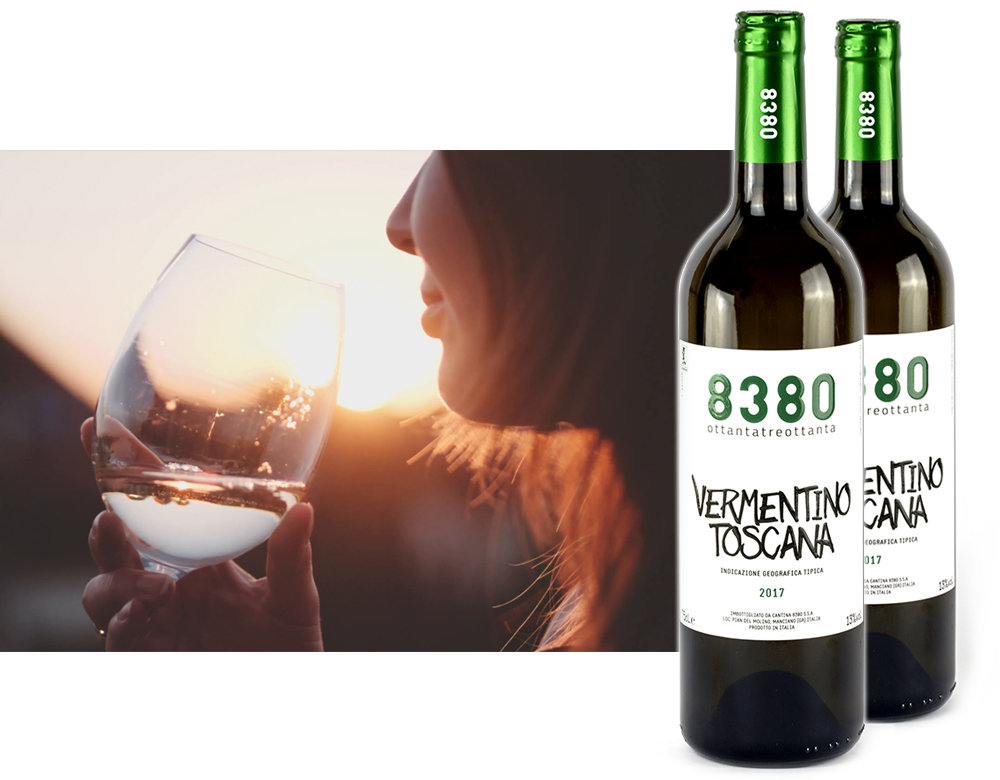 Vermentino is the vine we have chosen to represent our white.
A vine rich in personality, vivacity and versatility. A grape traditionally present in the Maremma, from where it captures the scents of a land, so envied, so beautiful. With a delicate straw like yellow color, seductive and intriguing.
The clean and lively label introduces us to the freshness of this fragrant white wine.
Name: Vermentino Toscana IGT
Grape Variety: Vermentino 100%
Altitude: 250 m/slm
Harvest: Mid September to mid October
Production: 70 Q/Ha
Alcoholic content: 13%
Serving temperature: 8-10° C
Bottle type: Bordolese
Food pairings: Fish, white meats. Excellent for an evening aperitivo!
---
If you wish to receive more information regarding our wines or would like to visit the vineyard near Saturnia please feel free to get in touch.
We would love to have you. Call or write to Francesco +39 328 35 20 772
e-mail
© 2020 Azienda Agricola Cantina 8380 | P.iva 01494300534 | Viale Europa 33, Manciano (GR) 58014